This super yummy green ginger apple smoothie is packed with fresh flavors and has loads of protein perfect for a lasting energy all day long.
As we celebrate the New Year, it would be a good time to discuss turning New Year's resolutions into permanent healthy lifestyle changes. Many would begin their weight loss journey in the month of January, I understand how much work and commitment it takes to live a healthier life.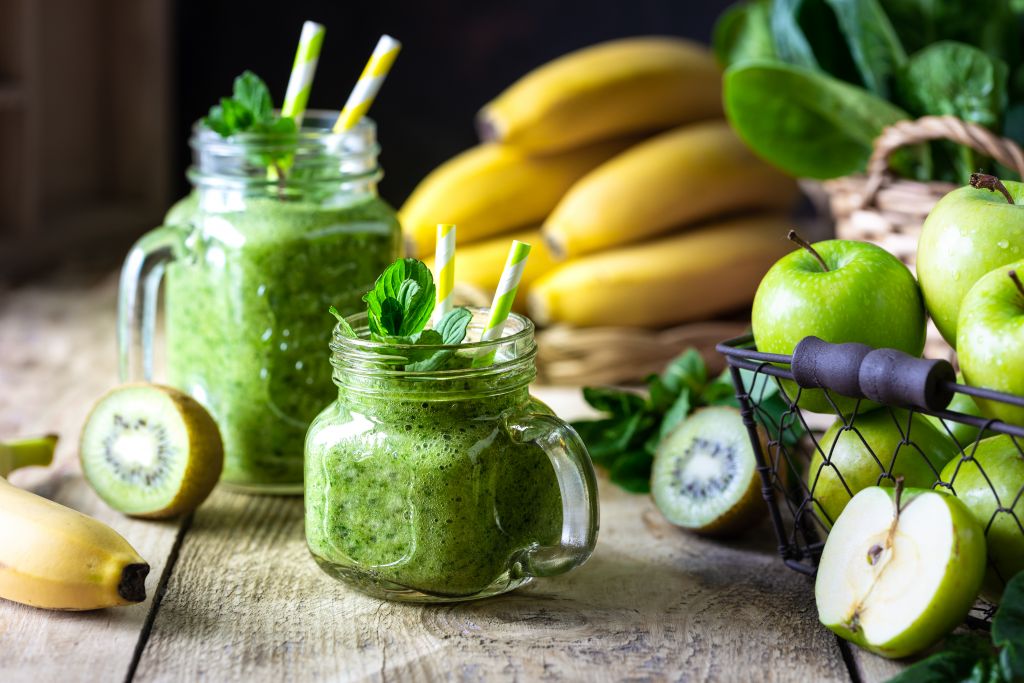 Green Ginger Apple Smoothie Recipe
And now let's talk about this vibrant green ginger apple smoothie. Isn't the color gorgeous? If you've never tried baby spinach in a green smoothie, you must give it a shot. In addition, to being loaded with of nutrients and vitamins, it is a natural detoxifier. I added it because it adds a delicious, grassy background flavor that pairs perfectly with the spicy ginger and sweet apple. Everyone will surely enjoy this green ginger apple smoothie.
Ingredients
1 cucumber, peeled and roughly chopped
1 cup baby spinach, rinsed and de-stemmed
1 fruit of choice: 1/2 apple, 1/2 cup frozen berries, 1/2 banana
1 carrot, peeled and chopped
1/2 cup crushed ice
1 cup unsweetened non-dairy milk (coconut or almond) or water
Juice of 1 lemon (optional)
1/2 tsp minced ginger (optional)
Directions
In a high speed blender, combine all of the ingredients with a 1/2 cup of water and blend until smooth.
To make a juice: Place a straining bag inside of a large mason jar or bowl. Pour juice into bag. Gently squeeze straining bag. Discard the pulp. Enjoy.
Blend and enjoy.