Thrive Life Project
Feel toned, healthy, confident and full of energy in 30-days. No diets or cleanses included.
What You Will Get
Mindset Motivational Missions + Thrive Projects to Take Action Now!
30-Day (Sustainable) Nutrition Plan & Body-Toning Fitness Program
4-Weeks of Meal Plans, Grocery Lists & 10-Minute, 5-Ingredient Recipes
Expert Strategies for Boosting Energy, Gut Health, Hormones & Metabolism
Exclusive Q&A Video Chats with Dr. Lauryn
Instant Access to Program App, Daily Journal & Supportive Thrive Tribe Community
Not to Mention…Awakening Your Inner Bad Ass
What People Have to Say About The Program
Shannon K
"It's so much more than just another program or diet, it changes your lifestyle. I learned to eat what made my body feel good, exercise for enjoyment, and how to live freely with a new mindset…"
Break the Rules
Break the Rules is for the person who is seeking a simple-to-follow healthy eating plan no crazy diet rules included—(no cardboard rice cakes, boring chicken and broccoli, or extreme cleanses included)! With this Non-Diet Nutrition Plan + Bonus 31-Day Intuitive Eating Guide, you'll learn how to listen to your body (not fads), make lifestyle choices to glow from within, and declare Food Freedom, once and for all!
What You Will Get
(Non-Diet) Meal-by-Meal Daily Food Template
31-Day Guided Program Journal to Put Your Plan in Action
4-Step Intuitive Eating & Body Trust Method
Tricks to Banish Bloating & Speed Up Your Metabolism
The Truth About Carbs, Fat, Protein, Calories, Cheat Meals & More
4 Weeks of Meal Ideas & 156 Easy Peasy Recipes for Your Busy Lifestyle
Permission to Eat Cookies & Wine without Stress…Yes Way
What People Have to Say About The Program
Audrey D
"There's so much noise out there about what we "should do"—one minute it's paleo, the next it's vegetarian, a bikini body meal plan, 21-day detoxes, keto, fasting, calorie counting. It's hard to keep up. The plan taught me how to stop listening to everyone elses' rules for me, and instead create my own for myself: Listening and trusting my body…the only "rule" I need to follow for life…"
Customized Health Program: One-on-One
My customized health programs and one-on-one sessions are for individuals who are tired of wishing for change in their health or lifestyle, and ready to start experiencing it! When we work together, I'll help you take the guess work out of things like healing your gut, overcoming disordered eating, silencing your inner critic, busting anxiety, boosting your hormones and metabolism, and simply improving your all around health (so you get on with the amazing things in your life that you are really mean to do).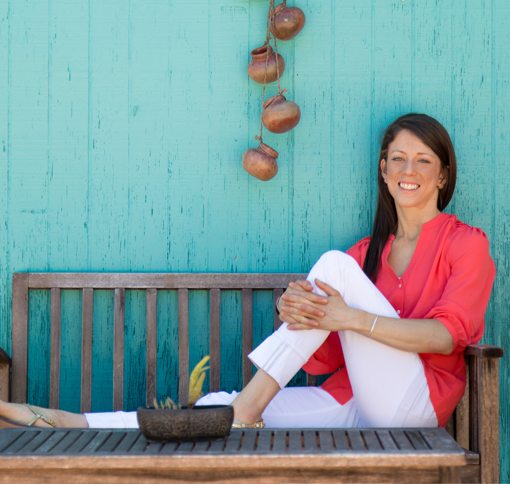 What You Will Get
Weekly Therapy & Coaching Sessions 1 to 4 times per month (Distance or In-Person)
Customized Plan inclusive to Nutrition Template, Supplement Protocol & Fitness Program
Lab Testing & Analysis
Experiential Sessions like Grocery Shopping, Meal Prep Sessions, Fitness Training, Body Image Activities & More
Custom Weekly Meal Plans, Recipes & Fitness Plan
Ongoing Email Support
1-on-1 Intuitive Eating Guidance and More
What People Have to Say About The Program
Audrey D
"Working with Lauryn helped me see that recovery is about more than just 'stopping' a behavior or bad habit. With her guidance, I learned how important it is to nourish my body with foods that will strengthen and heal it, and how big of an impact sound nutrition makes on how I feel physically AND mentally…"
Please fill the form below