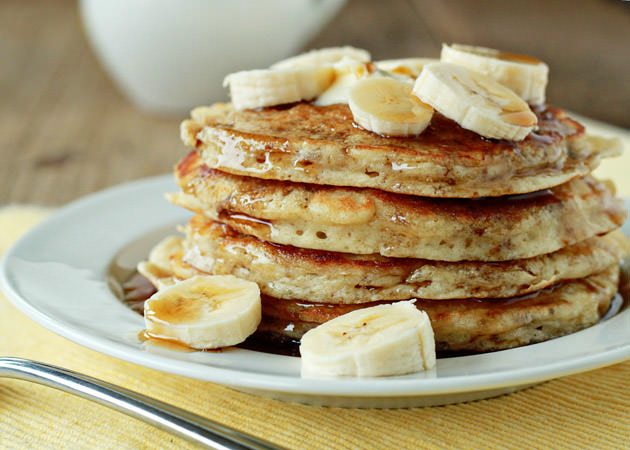 "This is hard."
It's amazing how powerful those three little words can be on our mindsets, as well as success in accomplishing—or not accomplishing—a goal we set out to achieve.
Yesterday, I had the opportunity to witness first hand just how powerful that statement is with 4 entirely different individuals—all from different stages and walks of life; all working with me for different reasons; and all sharing a similar belief during a challenge presented to each of them:
"This is hard…(and I can't do this)."
The eclectic bunch* included a:
6-year-old kindergarten boy at my pediatric therapy clinic where I work two days per week in the afternoons
5th grade girl, who I personal train, with the goal of improving her fitness for volleyball, and developing a healthy relationship with her changing pre-pubescent body
Busy 30-year-old Intellectual Property attorney, seeking support in stress management, fitness and self-care in light of her 10-12 hour work days
A 75-year-old recently retired woman, who's primary goal is to 'stay active' so she can get up and down off the toilet, and complete her laundry
In spite of the age differences and the differences in each their personal goals during our sessions, however, those three little words ("This is hard") nearly got in the way of them each achieving a bit of greatness.
Case 1: Burpee Challenge.
Six-year-old Hunter fell from the 2-foot tall balance beam during our obstacle course task in therapy. The challenge for falling off the plank? Typically something like 10 jumping jacks, 10 push-ups, 30-seconds of 'superman', or…burpees
"5 burpees for falling into the water off the plank," I told the little boy, whom I have been working with to develop his core strength and postural control.
One burpee in, however, and the words, "This is hard" came out of his mouth.
He flopped onto the ground, not wanting to do it. I encouraged and prodded, "You've got this" and "Just 4 more," but he wouldn't have it.
"No, it's too hard. I am tired," he said, wanting to move on to complete the next station of bow and arrow target shooting on a moving swing (yeah, we do a lot of fun play in therapy!).
With much encouragement and demonstration, and prodding, little Hunter got onto his feet and begrudgingly complete just 4 more burpees standing in his way.
"See? Not so bad?!" I said, when he was finished.
"I guess not…" he said…and therapy ensued.
The reward (for doing the 'hard stuff')?: Enhanced body control and improved core strength and motor planning to 'hold his own' on the pee-wee soccer field.
Case 2: Pull-ups
During my session with 11-year-old Jessica, "This is hard," quickly came out of her mouth as I instructed her in completing three rounds of 10 push-ups, 10 air squats and 5 pull-ups!!! (yes, pull-ups…assisted, but she had never done one pull-up before).
She looked at me with puppy dog eyes, one round in to her three-rounder, determined, she could not—or rather, did not—want to complete three rounds of the bodyweight exercises. Now, I am no drill sargeant, mind you—but rather ALL ABOUT teaching and empowering others in the development of a champion mindset (no matter what the goal, issue or task at hand).
I found myself coaching her: "Sometimes, when we do new things in life, they are not always easy. In fact, they can be downright hard or seemingly impossible when we first start because we've never done them before. However, with a little bit of practice…things get easier."
Jessica sighed. She knew I was not letting up.
By the end of the session, she was beaming… "I did pull-ups, dad!" when her father picked her up.
The reward?: Improved self-confidence and pull-up strength gains—well on her way to building strength for life.
Case 3: Eating 'Healthier'
"I just want to eat healthier-and think I would feel so much better with my long hours…but it's just so hard. I barely get to leave my desk and I just usually grab and go whatever is available when I can," Ashley, the attorney, said.
Man oh man, 'It's hard,' tends to be the choir song amongst many when it comes to self-care with basic food habits. Quick and easy takeout, bars and shakes and frozen dinners are all too convenient for what, otherwise, may feel intimidating for some: Cooking, meal-prep, or simply fueling their bodies with fresh eats, as opposed to convenient, packaged eats.
"It's hard—at first—whenever we make a change, it's hard…but with a little bit of practice, you get into a routine, and you simply just wont have to think about it as much—if at all," I said.
She nodded.
It's all about doing the 'little things', like:
Pre-cutting and slicing your veggies and storing them in ziplock baggies when you get home from the store, so they are ready to cook or eat raw
Cooking in bulk (extras or leftovers for lunch; or a big batch of chicken breasts, sweet potatoes, roasted Brussels sprouts, chili, etc.
Buying a lunchbox cooler and ice packs and packing your lunch the night before
Having some easy 'go-tos' on hand for those times you want to cook minimally—or don't want to cook at all (like rotisserie chicken, eggs and nitrate-free bacon, chicken sausage, Applegate Farms turkey/ham slices, spinach, tuna, bag of frozen veggies, etc._
"Hmm…doesn't sound too, too bad…" she responded.
The reward?: More energy, less sugar highs followed by crashes, improved digestion, more control over cravings, improved focus, and on and on.
Case 4: Squats—all the way down
"This is hard," Sandy said (once more, music to my ears), as I instructed her ON completing 10 proper squats for her warm-up, all the way down—touching her bum to a wall ball on the floor.
"I can't do this…it's too hard," she said, come round 2 of 3.
"Yes, you can, I know you can," I told her.
With a lot of encouragement and motivation, yes, she did do it—surprising even herself.
"Hmmm…not so bad…" she said when all was said and done.
The reward?: Stronger legs and a perkier rear to get up and down off toilet and walk to the mailbox.
The moral of the story?

Get comfortable with the uncomfortable.
In all these cases, age DID NOT MATTER…the repulsion to discomfort is not a foreign concept to any human—regardless of stage of life.
"This is hard" will continue to be a theme throughout our lives with various tasks, obstacles, goals, challenges and opportunities before us.
Deadlines
Over-commitment
Conflicts
Relationships
Business deals
Nutrition programs or fitness movements
________ (You fill in the blank)
The question, then, therein lies…how are you going to face it?
Fight or flight?
The answer is YOURS for the taking…and the outcomes, by facing the 'hard stuff' head on, typically come with…greatness gained.
This is called…Getting comfortable with the uncomfortable.
Speaking of 'hard'…here's a recipe I pulled out of my own hopper this week that sounds like it could be super elaborate…BUT it is actually quite simple (4-ingredient simple).
I give you….drum roll….Banana Pancakes.
And, not just any pancake…4-Ingredient Banana Pancakes.
Ingredients
½ – 1 ripe banana (more banana for more panacakes)
1 tbsp raw almond butter
1 egg
cinnamon, to taste
Directions
Mix all ingredients together into a batter like substance
Heat 1 tsp coconut oil in frying pan on stove
Pour ½ batter into pan, cook until lightly golden brown one one side
Flip, cook other side til golden brown
Add remaining batter to cook
Top with egg, sunny side up, grassfed butter, coconut butter or extra almond butter on top
Play Jack Johnson's "Banana Pancakes" song in the background (GREAT SONG) and eat up!