Whether you're traveling on a train, plane or automobile; or if you simply have a busy life and you're on the go…a lot, easy and healthy road trip food ideas that are essential for maintaining energy for all of life's adventures and demands.
If you need some inspiration for eating healthy on the go for both travel and your schedule's daily demands, look no further than these 25 easy road trip food ideas and healthy meals to eat-on-the-go. 
Pro Tip: Keep a cooler in the back of your car or at the very least, a large lunch bag (I love the 6 Pack Fitness bags). Try these road trip food ideas and pack it out with ice to keep things extra cool.
21 Easy Road Trip Food Ideas & Eating Healthy on the Go 
Snacks & Essentials to Stash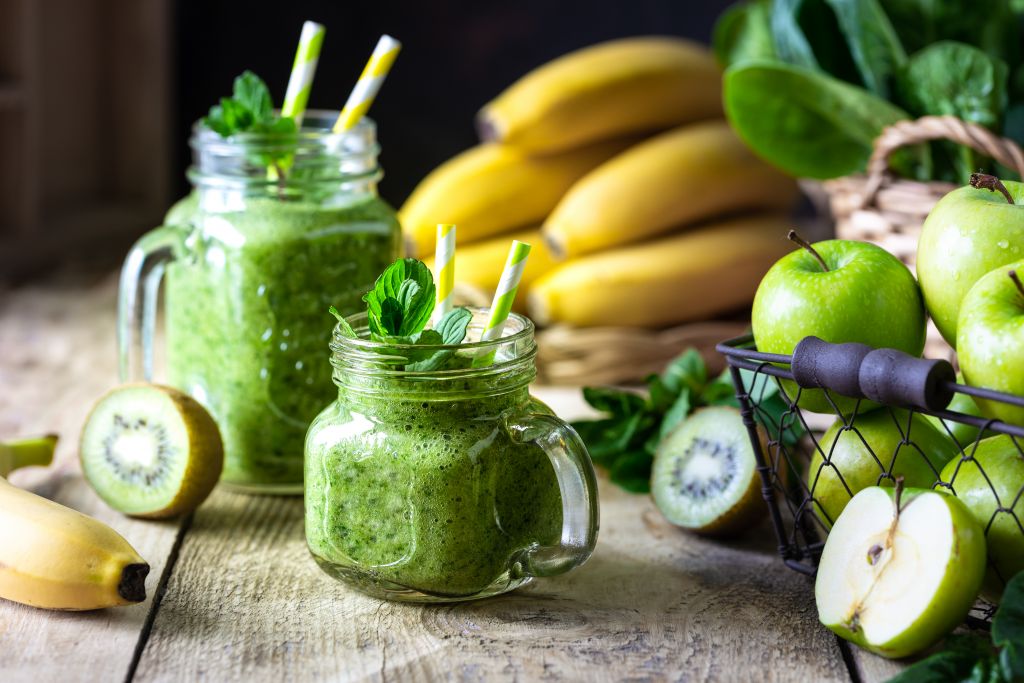 Beef or turkey jerky

(grass-fed, organic) or

Epic Bars

Canned wild tuna, salmon or organic

chicken

Raw

macadamia

nut butter and nut butter packets

Coconut butter

packets

Greens

powder 

Plantain chips (pair with guacamole or avocado)

Seaweed sheets (pair with turkey, tuna or chicken)

Whole fruit & veggies (apples, oranges, carrots, celery, pre-sliced cucumbers) 
Also, don't forget: Himalayan pink sea salt or Real Salt! (Ever) 
Grocery Store Salad & Hot Bars
Rotisserie chicken + avocado 

Salad greens + canned wild tuna or sardines + olives + veggies (tomatoes, cucumber, artichoke) + paleo salad

dressing

or apple cider vinegar

Canned wild salmon (wrapped up in a lettuce wrap) w/ paleo ranch dressing (most grocery stores carry it) + sweet potato

chips

Fresh turkey (from the deli), apple with nut butter, pickles or roasted veggies

Tuna salad (tuna + smashed avocado or paleo mayo) + green juice (pre-bottled)

Veggie soup + add in chicken

Hard boiled eggs +

seed crackers

+ grass-fed cheese + grapes
Pre-Make & Pack
Pack your 'next' meal for your first day of travel or your lunch in a glassware container and enjoy just like you would any other meal at home!

Burger patty + avocado & sea salt

Chicken thighs & pre-roasted veggies (summer squash, carrots, mushrooms) 

Chicken breast or beef + rice + broccoli 

Homemade ground taco meat + sliced sweet potatoes + green beans

Chicken salad (chicken + paleo mayo) lettuce wrap + side plantain chips + asparagus spears

Leftovers (from dinner)
Easy peasy lemon squeezy. Aim to include a protein, healthy fat and fiber (veggies/color) in your meals no matter where the roads take you and you will stay nourished for the long haul!