What were your favorite foods as a kid?
Personally, growing up in the microwave and convenient foods generation, I loved Pop-Tarts for breakfast, a Hot Pocket or Lunchable for lunch, Chewy Granola Bars or Teddy Grahams snack crackers for an after school snack, Kraft Mac & Cheese or a Kids Cuisine (frozen dinner) on Friday nights for dinner, and always a little sweet treat, such as an Oreo or bite-size Snickers bar for dessert.
In short: A lot of packaged, processed foods.
Granted, no one really knew 'better' at the time. The childhood obesity 'epidemic' was not something that was talked about, childhood Type II Diabetes really did not exist and kids still played outside.
Nevertheless, knowledge IS power, and today, more than ever, there is more awareness around nutrition—specifically kids' nutrition—and a recognition that what we feed our kids can and does tremendously impact their health, behavior, cognition and all around quality of life.
Lately, as both an Occupational Therapist and Nutritionist, I've received quite a few inquiries and comments from several parents concerning their kids' nutrition:
"I know they need to eat better—but they hate vegetables! How can I get them to eat more veggies?"
"They just want to snack, never will eat a full meal at meal times."
"She just loves carbs—anything sweet or bready."
"At lunch at school, he buys Hostess Little Debbie snack cakes with the money I give him for a healthy snack."
"We don't allow soda or junk in the house, but every time she is out at a friends or at a birthday party, she eats so much of it."
"He won't even try anything if it's not chicken nuggets, cereal or spaghetti."
While it is far too easy to still write these food behaviors 'off' with excuses, such as:
"They are just kids", or,

"That's just kid food," or,

"Their tastebuds will grow up eventually"
Kids actually need just as good of fuel as you—if not better—for quality growth and development!
That means real food: Plenty of protein, veggies, fats and lots of water, along with some fruits and little starch.
Gluten, dairy (yes, most conventional dairy; if sticking to dairy, full fat, grassfed, organic raw dairy=best for their bodies), legumes (beans and peanuts) and sugar can wreak havoc on your kids' health. These are perhaps topics for another day, but in general, these gut-inflammatory foods have been shown in studies as links to nutrient deficiencies, poor attention span, agitation and mood swings, allergies, constipation, ADD/ADHD, impaired cognitive function and clear thinking, digestive issues and even autism to name a few.
So what's a parent to do? (Especially when your kids turn up their noses at broccoli or look at you like you have a third eye when you serve them anything but Spaghetti-O's or PB & J on their plates).
Here are a few ideas for transforming your kids' nutrition:
Baby Steps. The "cold turkey" approach to eating more real foods is not the optimal way to make changes in your family's nutrition. A sudden switch from the regular frozen pizza and daily Cinnamon Toast Crunch to chicken and broccoli and veggie omelets is unlikely to go over well. Instead, ease the kids into their new eating patterns. You might start by just cutting out gluten at one meal, or even just one gluten-containing food (such as breakfast cereal or pasta). Getting the kids used to eating eggs and bacon, instead of their sugary cereal might be a baby step, but it's a baby step in the right direction. Gradually replace 'kid-food' snacks, like Goldfish, graham crackers and gummy fruit snacks with full-fat raw cheddar or raw almond butter and crisp apple slices, nitrate-free deli turkey/ham rolled around mini tomatoes and cucumber, tuna or chicken salad made with mustard, and homemade energy bars (almond butter, unsweetened coconut flakes, dates).
Involve the Kids. Who doesn't like autonomy? Bring the kids in on the fun and healthy lifestyle changes you are making. Have them help you make the grocery list, give them a choice between two healthy dishes you want to prepare, recruit their helping hands in the kitchen, give them choices in the healthy foods you are putting in their lunchboxes—the more they feel like they have a say (if they are old enough of course), the more they will buy in on the process.
Presentation. Kids love cute and fun. Make meals fun by the way you present the food on the plate. Broccoli is just boring broccoli, unless it becomes 'trees in the forest', perhaps sprinkled with some walnuts around them and drizzled with a little olive oil (nuts fell from the trees?). Bell-peppers or tomatoes become 'boats' for chicken or tuna salad. Cut shapes in deli meats with cookie cutters. Sprinkle 'ants' (raisins) celery sticks spread with almond butter. You get the picture.
Flavor Water. Even you get bored with water sometimes. Spritz water with citrus or other fruits, such as oranges, grapefruit, kiwi, strawberries, etc. Avoid artificial sweeteners or sugary juice boxes.
Replacements. For practically every single food your kid likes, there IS a healthier substitute that tastes even better—especially when your own hands prepare it. Google can become your best friend here to find recipes and substitutions for anything, from popcorn (Cauliflower popcorn. Yes, seriously), to milk (unsweetened almond milk or coconut milk are excellent substitutes), to pizza, spaghetti, Cocoa Puffs, and Pop-tarts (seriously!!). For dessert, start to replace sweet treats with naturally sweet fruits, such as cinnamon baked apples, frozen grapes or bananas, and berries with a little bit of unsweetened coconut flakes on top.
Don't Stress. Your kids will eat. And they are going to begin to regulate their bodies, and rewire their brains to thrive off of real foods their bodies were meant to live on—and grow from. Also, rest easy that your kids are getting more nutrients and better nutrients by eating real food than they would on a Standard American diet. By removing the gut irritants like grains, dairy, and sugar, your child is able to better absorb the nutrients that he or she is eating.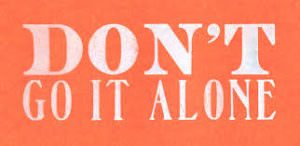 Find Support. I am excited to announce, in addition to my THRIVE-28 Fuel Program (a 28-day program for helping persons kickstart sustainable nutrition habits and a healthier relationship with both food and their body), I have recently launched my THRIVE-28 Family Fuel program, aimed at helping your family build a solid foundation of sustainable nutrition habits together (and get your kids on the bandwagon!). This program is available in both in-person and distance formats.
Kid-Friendly Dinner Recipes
'Chick-Fil-A' Chicken Nuggets
*Inspired by the Primal Palate
Forget the drive thru. These taste better than the 'real deal' – the kids may never know
Ingredients
2 lb Chicken Breast, sliced into 1″ chunks
1/4 cup Pickles, (pickle juice, not actual pickles!)
1 whole Egg, beaten
2 Tbsp coconut milk (unsweet)
1/4 cup Tapioca Starch or arrowroot starch
1 Tbsp Paprika
1 tsp Salt
1 tsp Black Pepper
1/2 tsp Garlic Powder
2 pinch Cayenne Pepper
¼ cup coconut oil for frying
Directions
Place the chicken chunks in a resealable plastic bag and add the pickle juice; marinate in the fridge for an hour, but up to 4 hours.
Open the bag and pour out any excess pickle juice. It doesn't have to be perfectly drained, just not completekt juicy. Add the beaten egg and the coconut milk, and mix together, then let sit for five minutes. Again, open the bag and pour out the excess liquid, if there is any. Texture is important; the pieces should be wet but not swimming in a soup of the liquid mixture
Prep your dry ingredients by stirring them all together. Add the dry ingredients and mix them together in the bag, by a combination of shaking, rubbing, and pleading.
Heat oil over stove
'Fry' the chicken pieces, flipping every few minutes, until nice and golden brown (6-8 minutes); Don't overcrowd the skillet; it may take a few batches.
Drain the chicken pieces on paper towels as you cook the others, and keep them warm in the oven at 170 degrees.
Crispy Sweet Potato Fries
Who doesn't love sweet potato fries? (Said no one ever!—at least in my humble opinion)
Ingredients
4 sweet potatoes (Garnet is the best for this), cut into 6-8″, 2-3″ in diameter wedges
4 tablespoons olive oil or melted coconut oil (drizzle on potatoes)
Optional seasonings (sea salt, pepper, cinnamon, paprika, etc.)
Directions
Preheat oven to 450 degrees and lightly grease 2 cookies sheets, or line with parchment.
Peel your sweet potatoes, but do not rinse them, you need them dry so the oil adheres.
Slice your sweet potatoes into fries: Fries should be between ½" and ¾"
In a large bowl, toss the fries with the olive oil, and any seasonings you like
Spread the fries out in a single layer on a cookie sheet
Place no more than two cookie sheets in the preheated oven and bake for 15 minutes.
Remove cookie sheets and using tongs, flip the fries over, they should be golden on the flipped side. Return the cookie sheets, switching out the cookie sheet positions.
Cook for another 10-15 minutes until the fries are golden and crispy.
Kid-Approved Ketchup
Avoid the added sugar and preservatives in conventional ketchup.
Ingredients
2 – 6oz Cans of Tomato Paste
2/3 cup Balsamic Vinegar
¼ Cup – Local Unfiltered Honey (optional added natural sugar)
1 Cup – Water
1/8 TSP – Salt
½ TSP – Garlic Powder
½ TSP – Onion Powder
¼ TSP Allspice
Directions
Mix all ingredients in a saucepan. Bring mixture to a boil, and then reduce to a simmer. Allow simmering for about 10 minutes to help all the flavors mend together and reduce slightly; stir occasionally. After 10 minutes, remove from heat, cover, and allow to cool. When cooled, place it in an old ketchup container or in a mason jar. Will store in the refrigerator for about 3 weeks.