So you identified mold in your home…now what?!
You have one of two choices: Move out or remediate—get rid—of the mold.
If you plan to stay in your home and want to try to remediate it, be warned: NOT ALL MOLD REMEDIATION COMPANIES OR PROCESSES ARE CREATED EQUAL. Use this step-by-step mold remediation process as your guide. 
The Mold Remediation Process
Step 1: Inspect & Assess Mold Damage
Step 2: Contain the Mold
Step 3: Filter the Air
Step 4: Clean All Surfaces & HVAC's
Step 5: Remove or Demolish Mold & Mold-Infested Materials
Step 6: Clean or Toss Belongings
Step 7: Final Cleaning & Fogging
Step 8: Restoration
Step 9: Ongoing Maintenance & Upkeep
Step 1: Inspect & Assess Mold Damage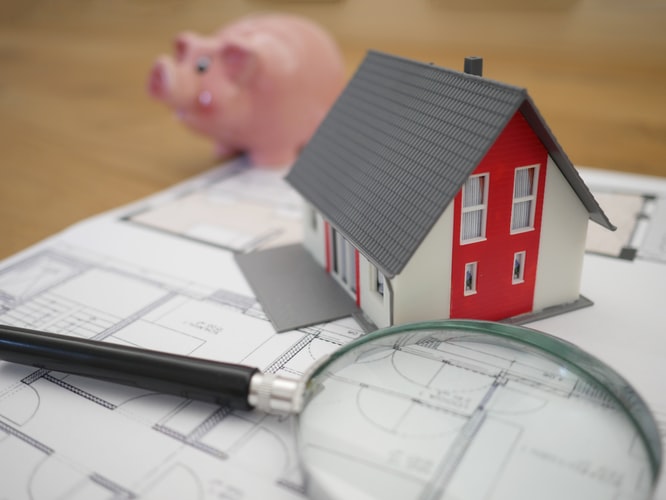 Identify all sources of mold that require "remediation" through the assessment process (like the EMMA cloth sample test and inspection).
When testing for mold in your home, a few essentials to check include:
Start with ceilings above showers and in bathrooms. 

Air conditioning systems and ductwork commonly accumulate mold. 

Attics are also a hotspot

 Bathroom fans that work to draw moisture from the room are often vented to the attic instead of outside, or the vent may be leaking. This accumulation of moisture can cause black mold to grow in an attic.

If you have a front-loading washing machine, check it, too. The door's rubber seal traps in moisture, creating the perfect environment for mold. 

Other unsuspecting spots include home water pipes, and mattresses.
Step 2: Contain Mold
Hire a "Remediation" specialist to address your mold issues. Typically, the mold will have to be "contained" with a containment before any construction or removal of the mold begins. A containment is a structure that closes off the affected area in order to clean the outside environment, as well as get rid of the mold. Rooms with demolition activities—such as knocking out a wall or ripping out paneling or carpeting—must be contained, with contaminated building material removed. All porous surfaces must be sealed since particles lingering in the air can attach to surfaces once disrupted. Protective clothing, negative air pressure, containment barriers and HEPA air scrubbers should be used by the professional remediators.
Step 3: Filter the Air

The mold remediation professional should also use specialized filtration equipment for the home to capture microscopic mold spores out of the air, including powerful "air scrubbers" and HEPA vacuums to prevent the spread of these mold spores while the mold remediation is in process. 
Step 4: Clean All Surfaces & HVAC's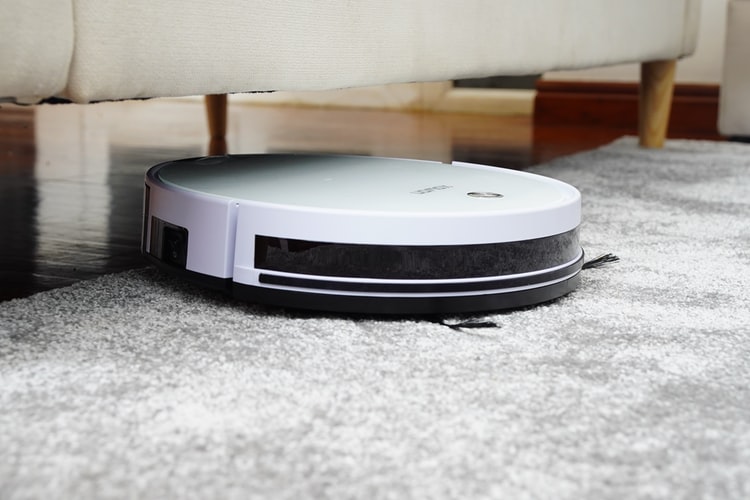 During the remediation process, all surfaces throughout the home should be cleaned as well. Use HEPA vacuuming followed by damp wiping with a cleaning agent that does not leave a residue.
For most surfaces, use terrycloth towels (soaked with a cleaning agent that leaves no residue) to scrub off residues during pre-cleaning and before air cleaning. Surfaces should be visibly clean to the point there is no visible dust when viewing surfaces with a bright light or flashlight.
Here are some specific surface cleaning guidelines:
HEPA Vacuuming
All porous or coarse surfaces should be HEPA vacuumed. A professional can help do this. Note: The HEPA vacuum should be used only for pre-cleaning. Most HEPA vacuums cannot remove all respirable particles, and because the leaked particles are small, they are difficult to remove from the air. A clear sign of HEPA vacuum failure is a strong musty odor when vacuuming.
Porous Surfaces (furniture, framing)
Unfinished wood surfaces (e.g., framing lumber) and concrete surfaces in areas with visible microbial contamination should be cleaned using highly concentrated hydrogen peroxide cleaner according to label directions. Once dry, wood surfaces should be HEPA vacuumed.
Concrete Surfaces.
Concrete should be sealed with a clear penetrating encapsulant using an airless paint sprayer. (Sprayers can be rented from Sunbelt Rentals.) Concrete flooring can be encapsulated with other materials if flooring finishes like tile will be installed in an airtight manner. This exception does not apply for floating floor products.
Wood Surfaces
Dry wood surfaces should be coated with an antifungal paint containing anionic silver if there is a moisture concern on external walls or crawlspaces. Unless an independent inspection will be performed, do not use paint with color pigmentation: You must be able to view the substrate to check for acceptable final conditions, including the removal of surface dust checked with a flashlight. Old wood floors must be sealed with a sandable primer or oils specific to wood flooring.
HVAC (heating, ventilation, air system)
Heating, ventilation and air-conditioning system (HVAC) and air ducts must be cleaned as well. It should be cleaned according to National Air Duct Cleaners Association (NADCA) standards after all building materials are demolished and all surfaces are cleaned to the point of no visible dust. If the old HVAC units will be re-installed, the coils must be cleaned at the same time. Sheet metal ducting and porous wooden floor joists may need to be removed if they cannot be cleaned. Rusted ducting must be replaced. Openings into wall voids should be inspected to ensure they are not heavily impacted with dust build-up. Humidifiers should not be connected to HVAC fan-coil units. 
Step 5: Remove or Demolish Mold & Mold-Infested Materials

Once the basic surface cleaning has been accomplished, it's time to officially remove and/or demolish the mold.
The mold remediation process depends on the amount of mold growth and the types of surfaces on which the mold appears. Professionals use anti-fungal and antimicrobial treatments to eliminate mold colonies and to help prevent new colonies from forming. You can also use essential oils and probiotic treatments as well. Removing and disposing of mold-infested porous materials, like drywall and carpeting, may be necessary to remediate heavy mold growth. 
Step 6: Clean or Toss Belongings
"Should I get rid of everything?!"
It's a question most everyone who experiences "mycotoxin illness" or mold exposure asks, and it's a topic that website forums and Facebook groups go crazy over—with many folks swearing up and down the only way to heal is to get rid of everything. It's vital to note that, while you do kill the mold source via remediation, mycotoxins from the mold in your environment are what are "dangerous" and what make people very sick. 
Even though you may not see "visible" mold on the clothing, books, or other contents of your home, this does NOT matter, nor does it mean that those items are safe. In fact, mold spores—especially those of mycotoxin-producing molds— are often invisible to the human eye—approximately 3-40 microns (note: a human hair is approximately 100 microns thick). Mold spores are so small that as many as 250,000 can fit on a pin head, and a person can breathe in as many as 750,000 spores in an hour. Mycotoxins provoke oxidative stress, neurological problems, DNA damage, and disease.
Mold spores—and the mycotoxins in them—are only visible to the unaided eye when mold colonies grow. These colonies can have billions of spores. So, if you are actually seeing the mold on a wall, flooring, or on objects inside your home, you are dealing with a huge health issue. The mycotoxin gasses emitted by the molds penetrate materials, are very sticky, and can attach to practically everything in your environment consequently making you sick.
All that said, there is NO one-size-fits-all approach to mold detox. 
Depending on your personal sensitivities, some items may be salvageable. Some people find that, after initially cleaning items and storing them in a contained plastic box, eventually they can slowly introduce them into their new living space, one at a time, and discover what can and cannot stay.  However, other patients report the "best" approach for them was to leave the majority of things behind and start afresh.
At the very least, everything must be cleaned properly, professionally sanitized, for mold and mycotoxins or be discarded, including: furniture, decorative items, kitchenware, curtains, clothing, pictures, frames, kitchenware and other restorable items.
Ultimately, you must do what is best for you, while keeping in mind: When in doubt, throw it out! 
Check out this blog post on Clean or Get Rid of Belonging After Mold Exposure?